FiberWebsite ready to go
Let me introduce myself, I am Rachel Hardy, a Brit living in the Netherlands, a knitting bag designer and maker (with some detours like the Nintendo Switch case my son wanted LOL). I am a complete textile nerd really, have tried out any and every technique using threads, fibers or fabrics almost and have spent a lot of years working out how to turn textiles into a job. Now I have found it I am finally putting my fiberrachel.nl en fiberrachel.com domains to use. I am starting off with this Etsy based site to have the link to my shop, as things progress I might migrate to a 'real' FiberWebsite in the future ;)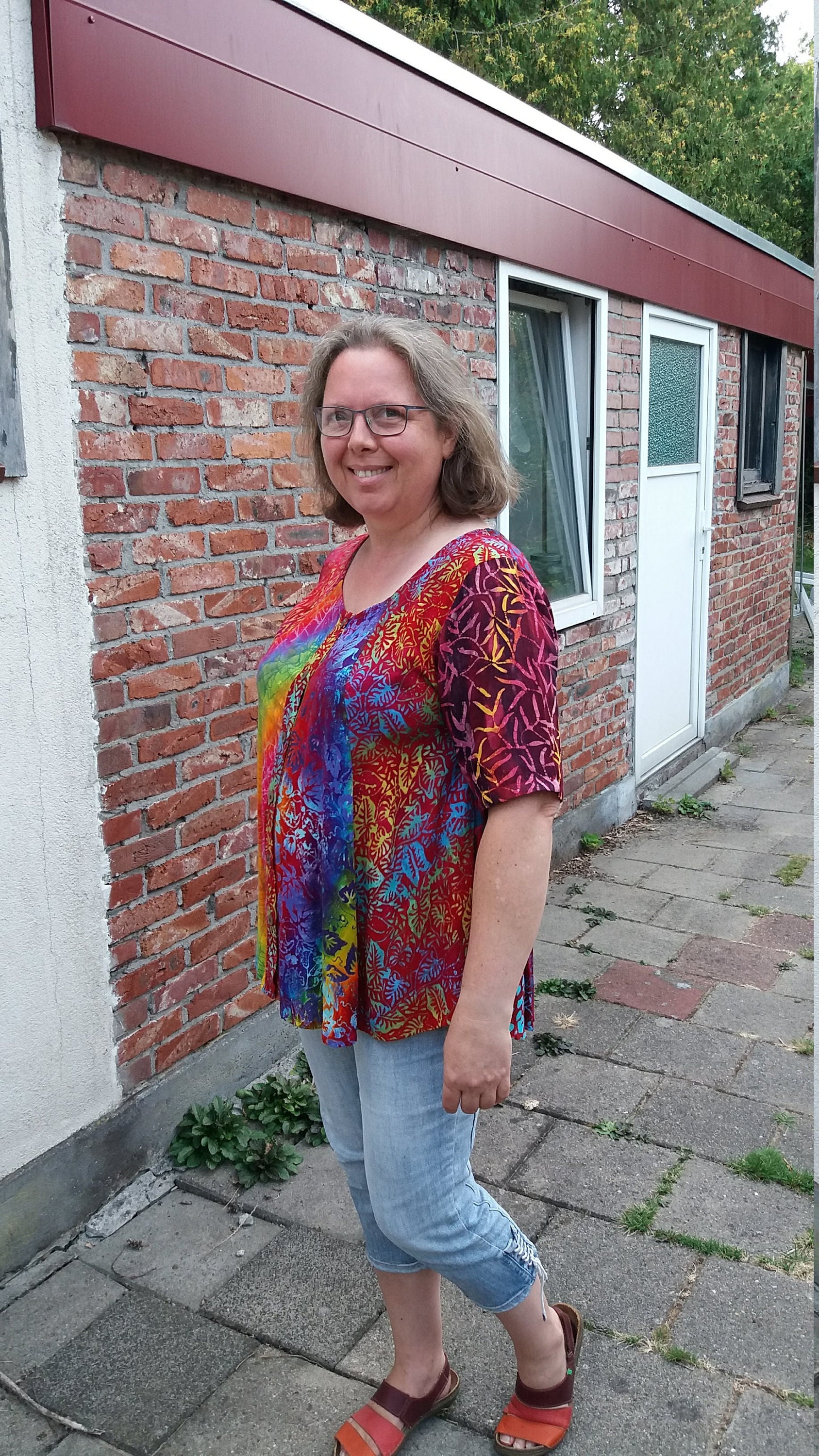 How I got started
About a year and a half ago I had been making a few simpel project bags but hadn't really found my drive yet. I was invited to a friends party and wanted to make something special as a gift. I had been exchanging pictures of unusual birdhouses with Anna in the weeks before and suddenly thought a birdhouse shaped bag would be a fun gift. I set to figuring out useful dimensions and liked the idea of using the hole as a feature for a knitting bag, enabling you to leave the ball of yarn in the bag and take the end out through the hole for knitting. Anna was thrilled with the bag, the design etc which came as a shock almost, but I felt pretty pleased all the same. Anna blogged about this here: Marvelknits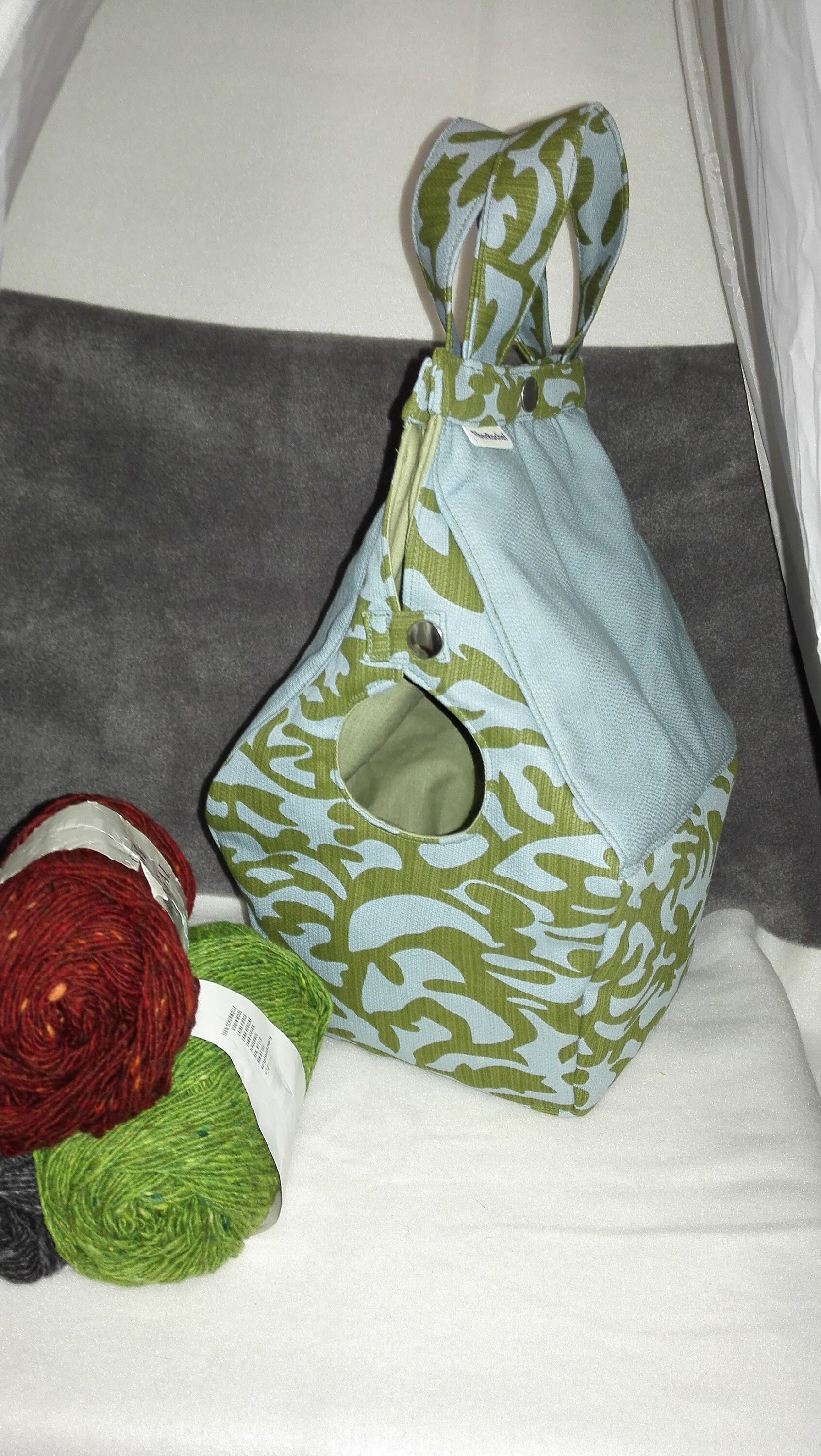 There were other knitters at the party and they suggested I should make more, so I tentatively cut out 8 different fabric combinations and decided to send those people a picture to see if I was getting the idea. Within 30 minutes I had sold 6 of those 8 bags, that still needed to be sewn up ! 
Over the next six months I was up and down, making bags, feeling unsure about them, did I really want to do this, how do I go about it etc. Then I decided to just go ahead and was starting to get ideas for other designs too, I had already sold about 50 Birdhouse Bags and was starting to feel better about it. 
Over the past year I have tried out all kinds of things, selling some really fun or weird versions to Steven Be in the USA, making some special versions for Alexandra at Het Wolbeest in the Netherlands (like the very special Tardis Box Bag !) and going to a few shows. I was really trying to figure out how to proceed with FiberRachel.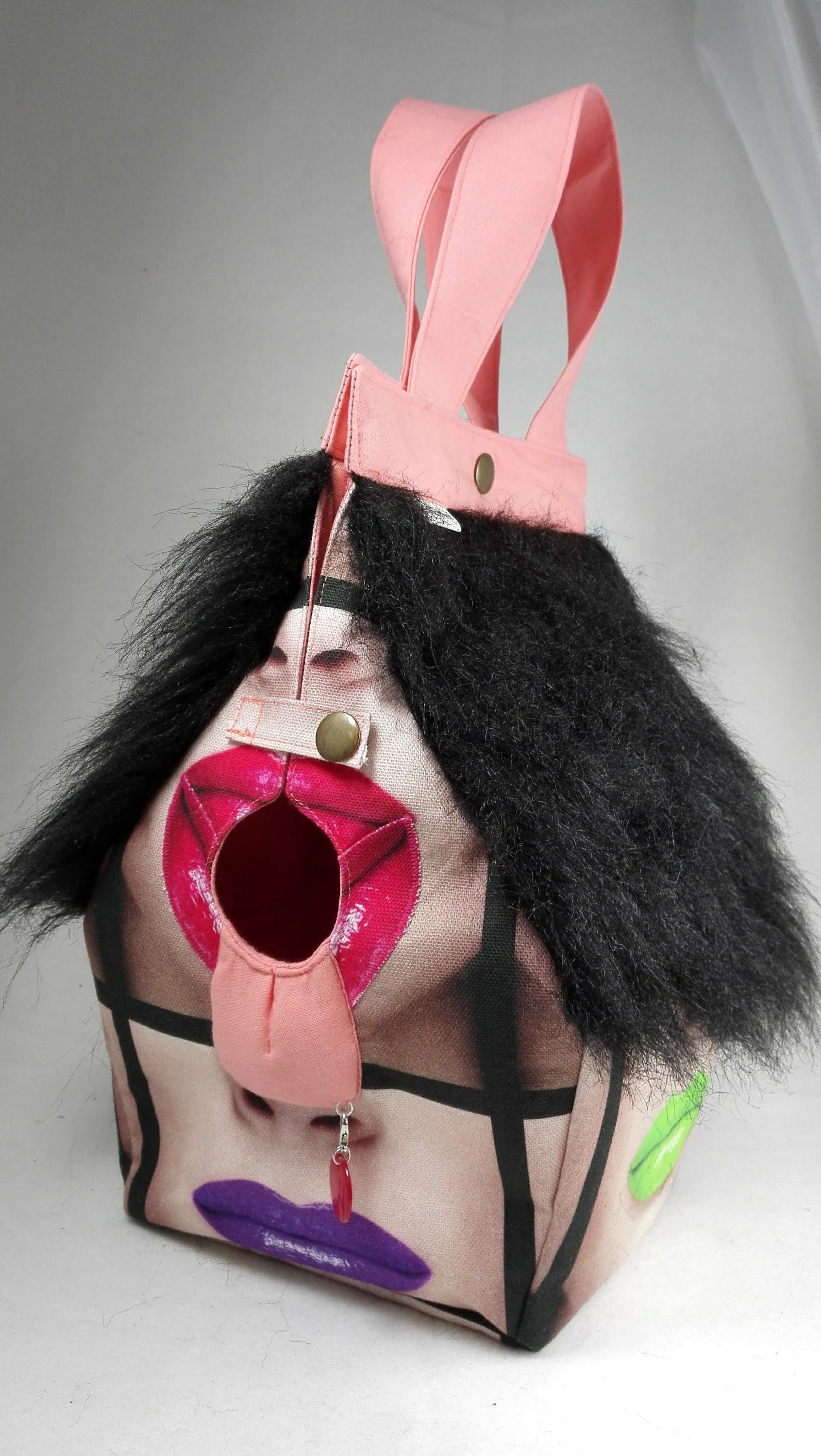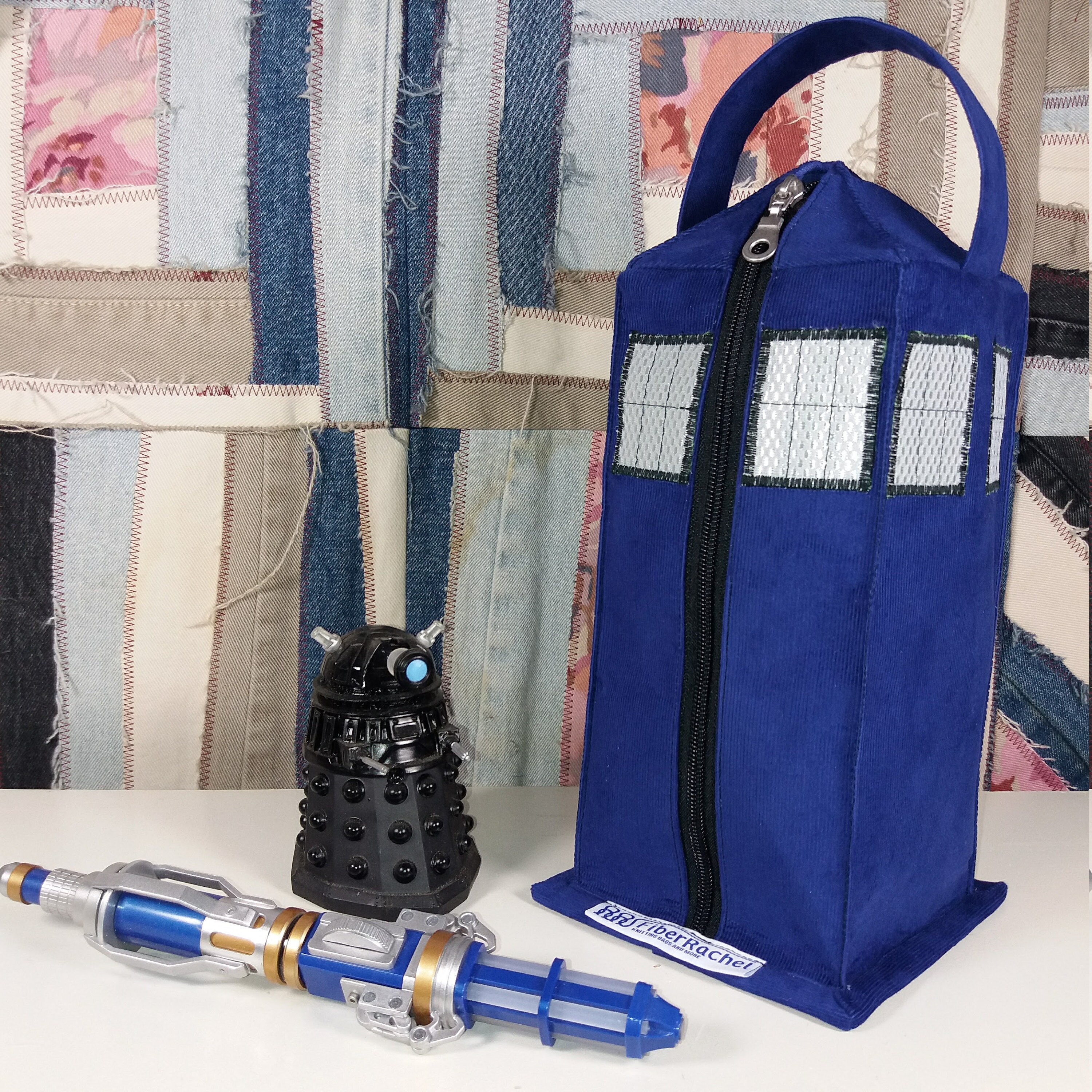 What next?
After the first warm up fase, I have basically concluded that I love working on my own, I do not like making a whole series of the same bags in the same fabrics, and I am not very good at doing shows that last a few days, just too many people and stimuli that leave me drained. I also love making the really weird bags although I do try and make more 'normal' ones for people who like the design but are less mad maybe ;) and I have a lot of new ideas that just need to be tried, but I have told myself I am allowed to make just one or two and don't need to go full throttle on every new idea (this is hard for me LOL)
I will be working on this website more than going out and about, and staying at home making lots of crazy bags in my studio. I might do a trunkshow here or there, check my events page for details.
As I get more designs out I won't be able to make as many variations of each, but I have found that I really enjoy making custom orders and discussing fabrics with people to get the perfect bag made, so don't hesitate to contact me if you are impatient or don't see a variation you like.
Studio revamping done
After my holidays I did an overhaul on my studio space and have now set up all my toys to work, I have the sewing machine, a needle punch machine and an Omnistitch embellishing machine. I will be working on speciale versions using these machines in between my normal collection and am looking forward to combining more of my needlework skills to make unique one-of-a-kind bags over the coming time.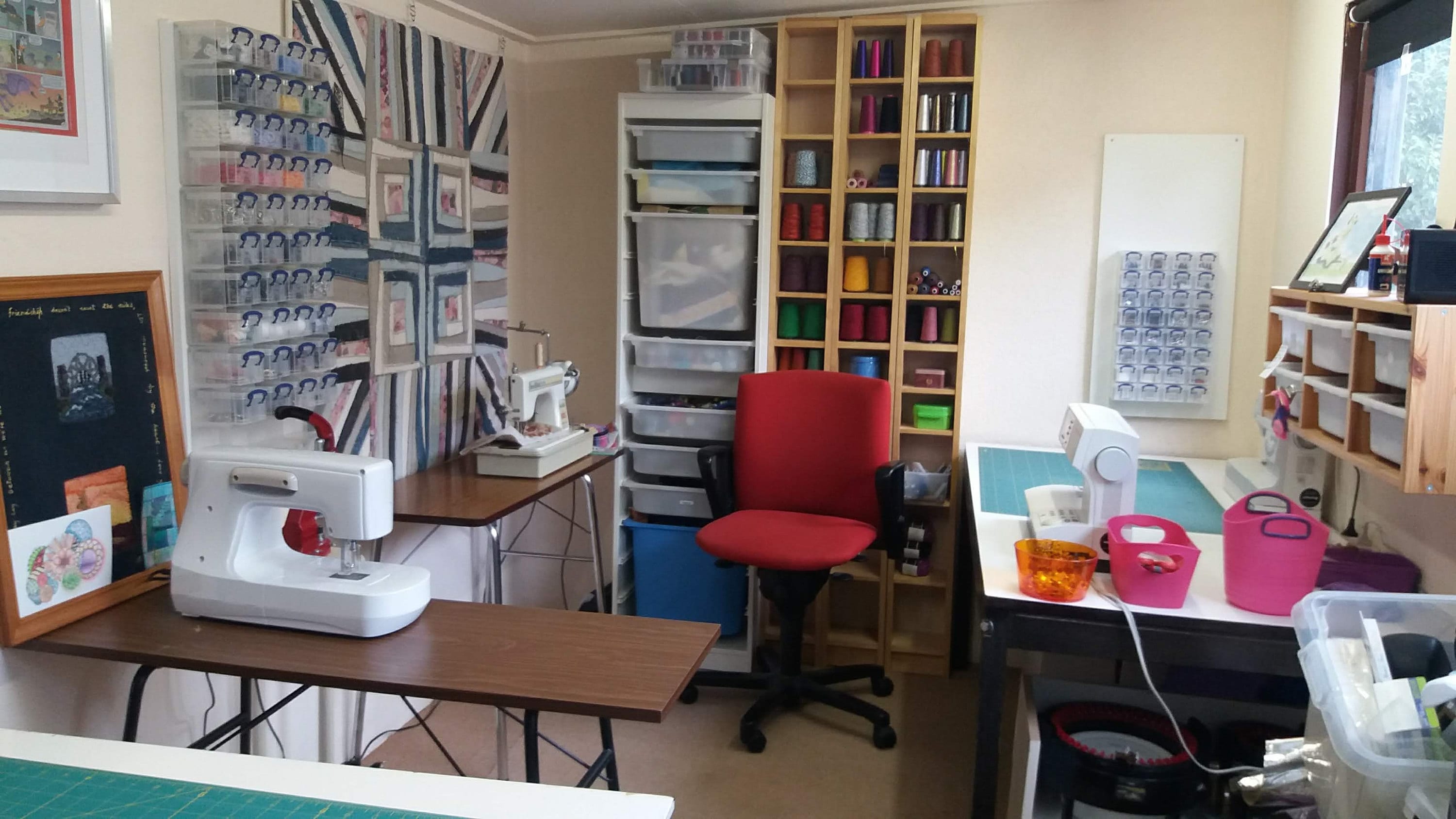 Now the website
And I had so many plans for the launch, but getting this set up was quite a chore, I much prefer sewing up bags !! But it is up and running, and for the coming introduction week I will be adding new special one-of-a-kind bags to the shop and this site daily, so watch the posts on Instagram and Facebook ! I will try and post blog posts weekly, but any uploads to the shop I will post on Instagram as soon as they are up. No fixed update times, I will just add these special fun versions as I get them done, there will be all kinds of themes to them.... I am having too much fun here ;)
Thanks for reading and following me, I am off to sew some bags,
Rachel