Where do I get my ideas?
People often ask me this and it isn't always clear how it happens. Sometimes it is a piece of fabric that reminds me of something (like the blue fun fur, I had to make a Cookie Monster bag, but then it took me a while to find good cookie lining so it was a long time before I did actually make them), sometimes seeing something on tv or out in the world that makes me think... hey that would be a great bag shape. Sometimes I start one thing and unleash something and lots of ideas pop off at a tangent. This is where the lists come in....I have many, going back many, many years LOL. I keep finding new ones and old ones and comparing and finding a lot of the same ideas and a number that in hindsight are not going to work etc.
This is on my desk right now.....I rest my case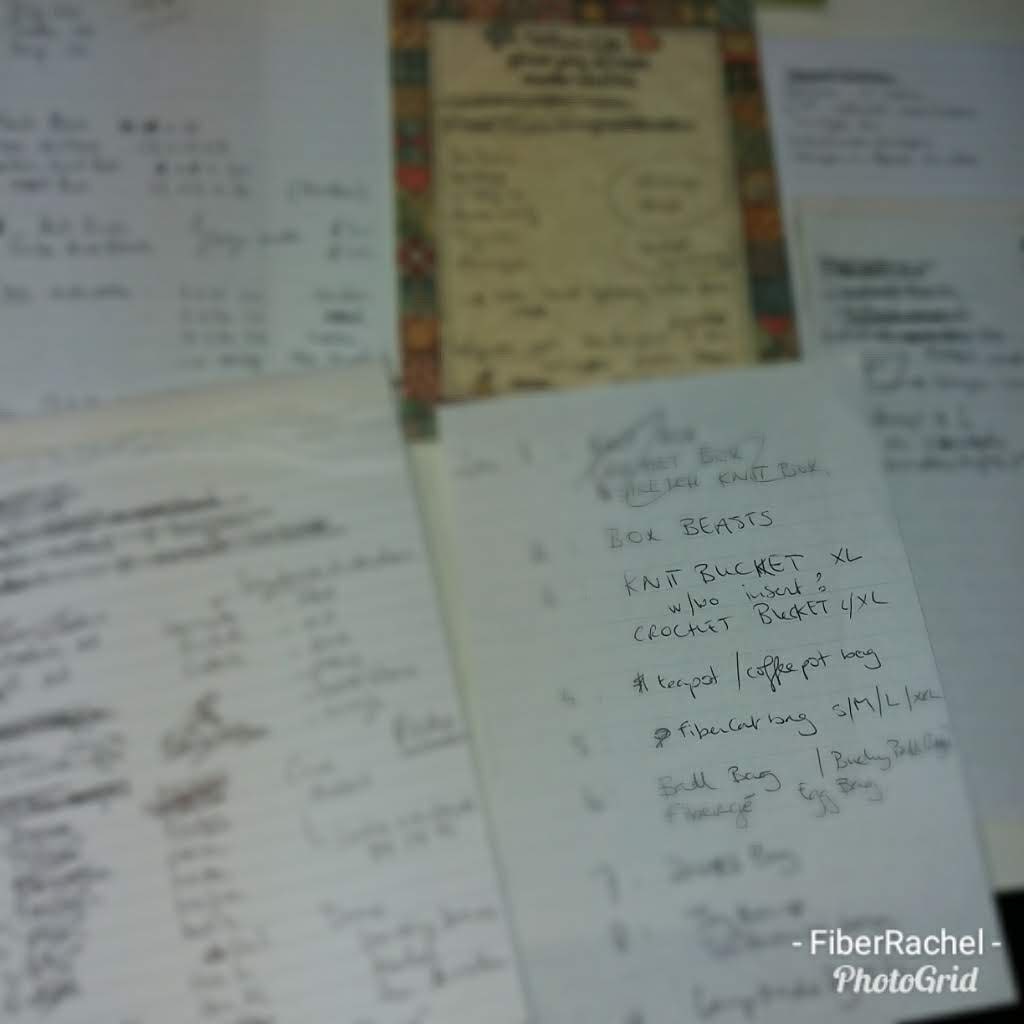 Plans for the future
Sometimes I get ideas for a series of bags, like the Harry Potter series, or the Game of Thrones series, and I get all the fabrics out and cut out the pieces, but then something's not quite right and I can't seem to make myself finish them. The GOT series is like that, I think most of them have been cut out for almost a year now, crazy, but I was missing something to make them better. This spring I was commissioned to make a set of dragon themed bags as prizes for the Sock Madness sock knitting competition. When I had worked out a great dragon bag design, adding wings and a spiked tail, I suddenly realised that that was what the GOT dragon bags were missing. 
After then getting side-tracked over the summer and making all kinds of other shapes and sizes, I am now finally getting the GOT set done. I feel happier about the whole set, have had more ideas to work with since, and all the barriers that were stopping me from making them have gone.
So not long to wait now, and there will be FiberTyrion, FiberJonSnow, FiberCastles, FiberDirewolves, FiberWildfire and ofcourse, FiberDragons.....
The GOT FiberDragons...in bits...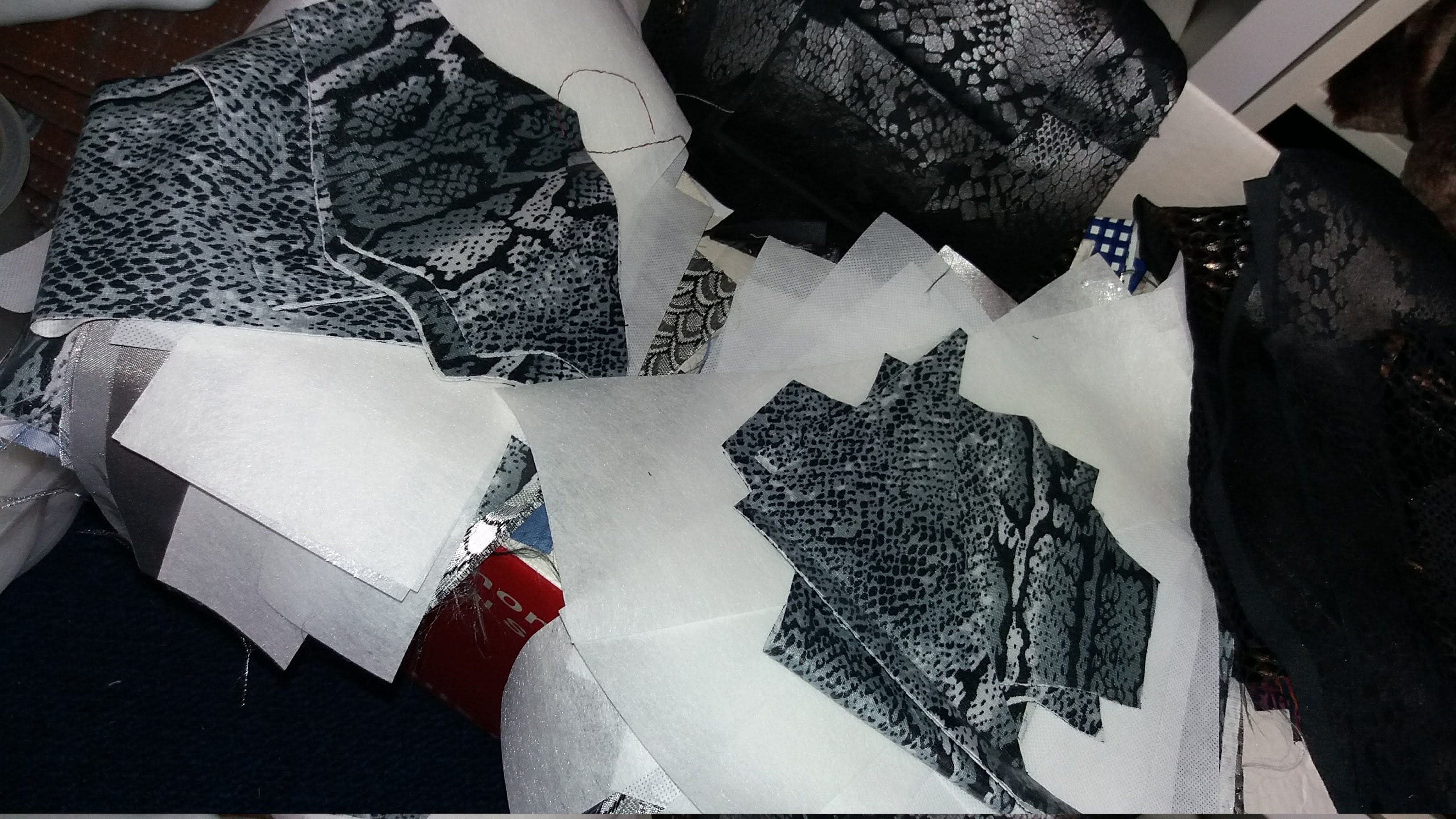 Some other sets I have plans for I have lying around my studio, just waiting for the right time. It seems that one or two of these piles might actually evolve this coming week...watch this space...
Let's see, we have steampunk, Minecraft, non GOT dragons and textured XL Earsbags.....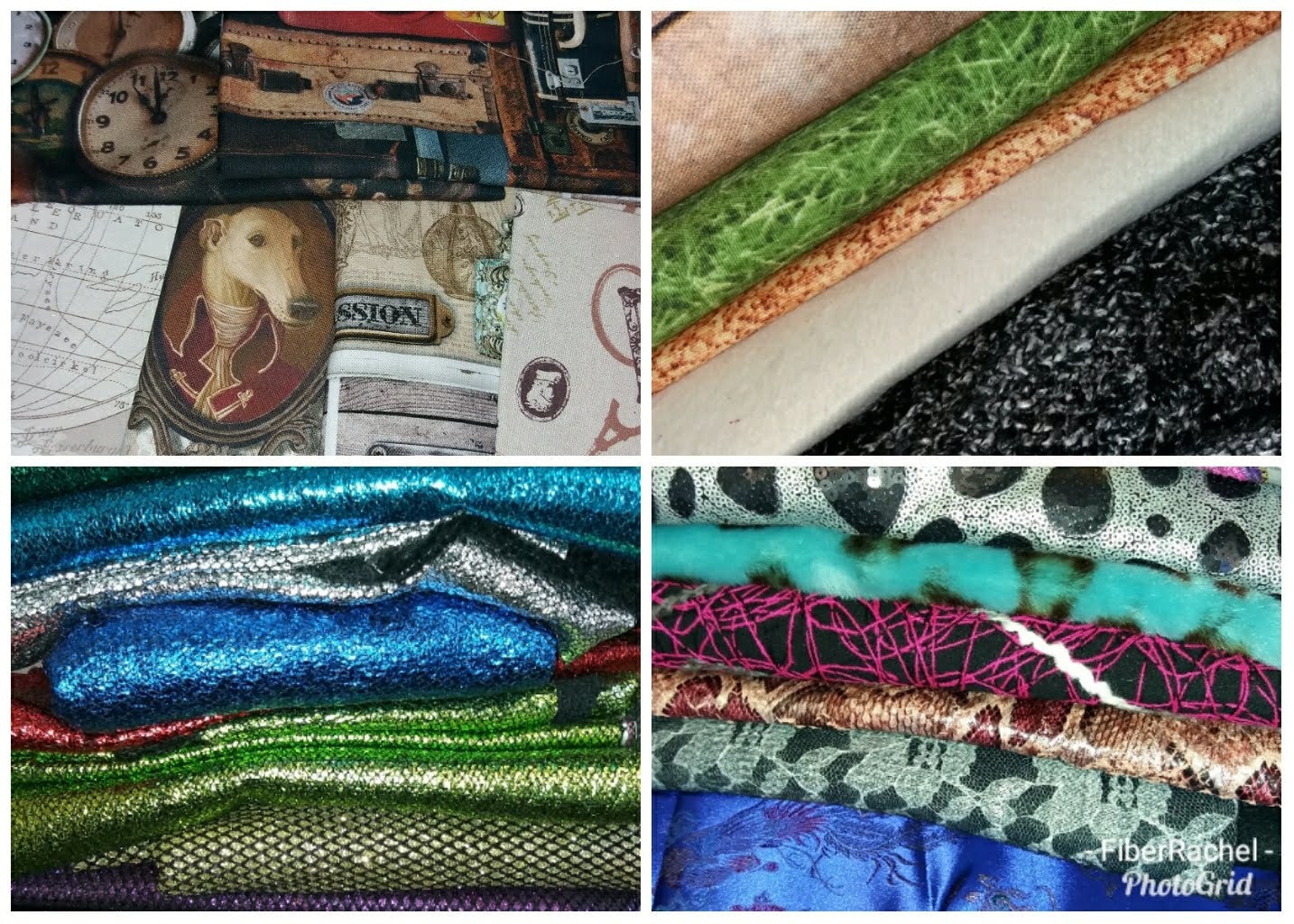 Custom Orders
I used to think I would find custom orders stressfull, but over the past year I have found I do not. As I have so many plans and ideas, I find it hard to choose which to do first. Also for each bag there is the selection of main fabrics, secundary fabrics like for handles, linings, etc... As I try to make only 1 or 2 bags in the same fabric combination, I keep having to decide which next. Now if someone comes and orders a custom bag, they will say they like something with birds and/or flowers, with a peacock feather roof and a blue lining, so I can pick the fabrics, send pictures to check, and just make it. I don't need to make my own choices and the customer gets exactly what they want, win win.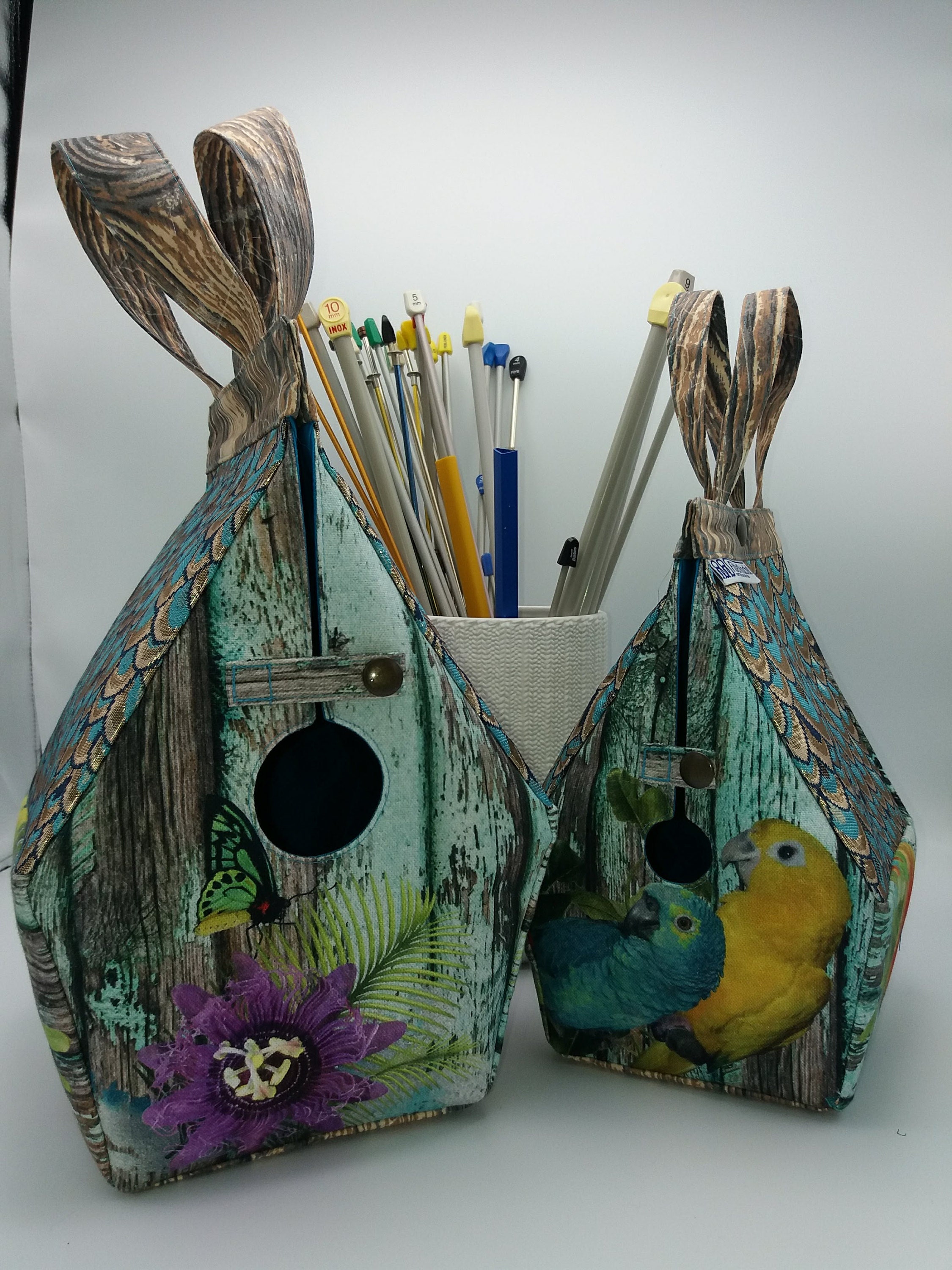 What I do make sure to do is combine fabrics so that the whole image is pleasing, like when I got a request for a bag, the customer said she liked pink, black, gold, lace and dogs. I made this bag, and I left out the gold, and I think you will agree the finished bag is a great combination as is, the customer thought so, and the gold would have been too much.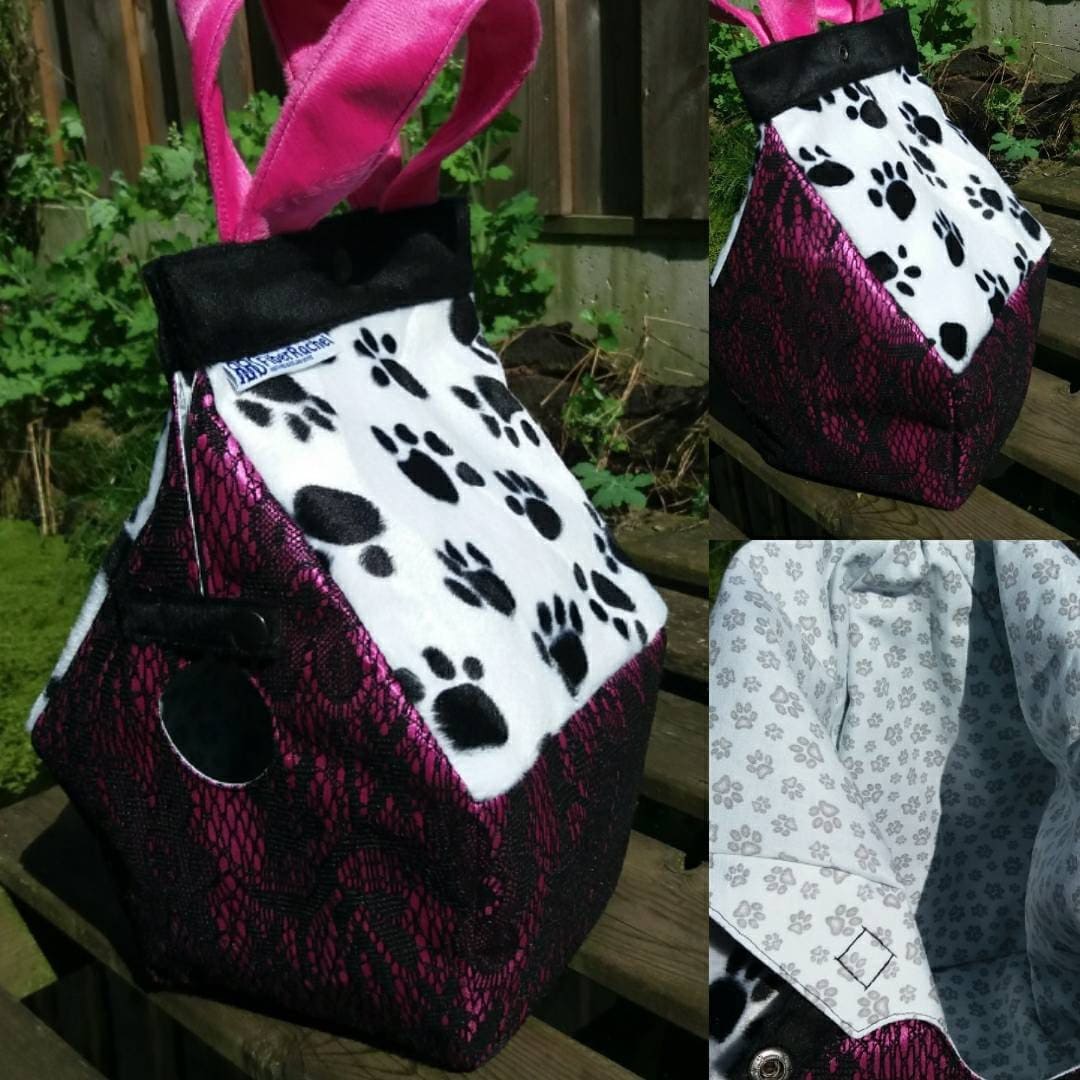 So to end this blogpost, feel free to order a custom bag, I don't charge more than it would be if I made it from my own ideas(the price depending on size, model, materials used etc like normal), unless ofcourse you want added features like a shoulder strap, inside pockets, etc. You could have the bag you want in a reasonable time frame, instead of hoping my chaotic self happens to jump to the kind of bag you are looking for at the right time. I will always discuss fabric options and show pictures beforehand, and let you know the price before you decide.
I am off to lay out some things I will be working on tomorrow, wish me luck, I have a 16 year old son and his friends over all day for a game-fest, Mario Party it is ! Hope you all have a great weekend too.
Rachel